Join us on Wednesday 23rd September at 6:00pm for Sake and Food Pairing with Isa Bal.
Isa Bal MS is a consultant Master Sommelier with an extensive experience of more than 20 years in the hospitality industry. Having already won the title of Best Sommelier of Europe in 2008, he received his Master Sommelier diploma in 2009. Isa is a highly respected member of the international sommelier community.
According to Isa, sake is a versatile alcoholic beverage which can be paired with a wide range of food from all over the world. Let's hear about his philosophy and theory when it comes to pairing sake and food.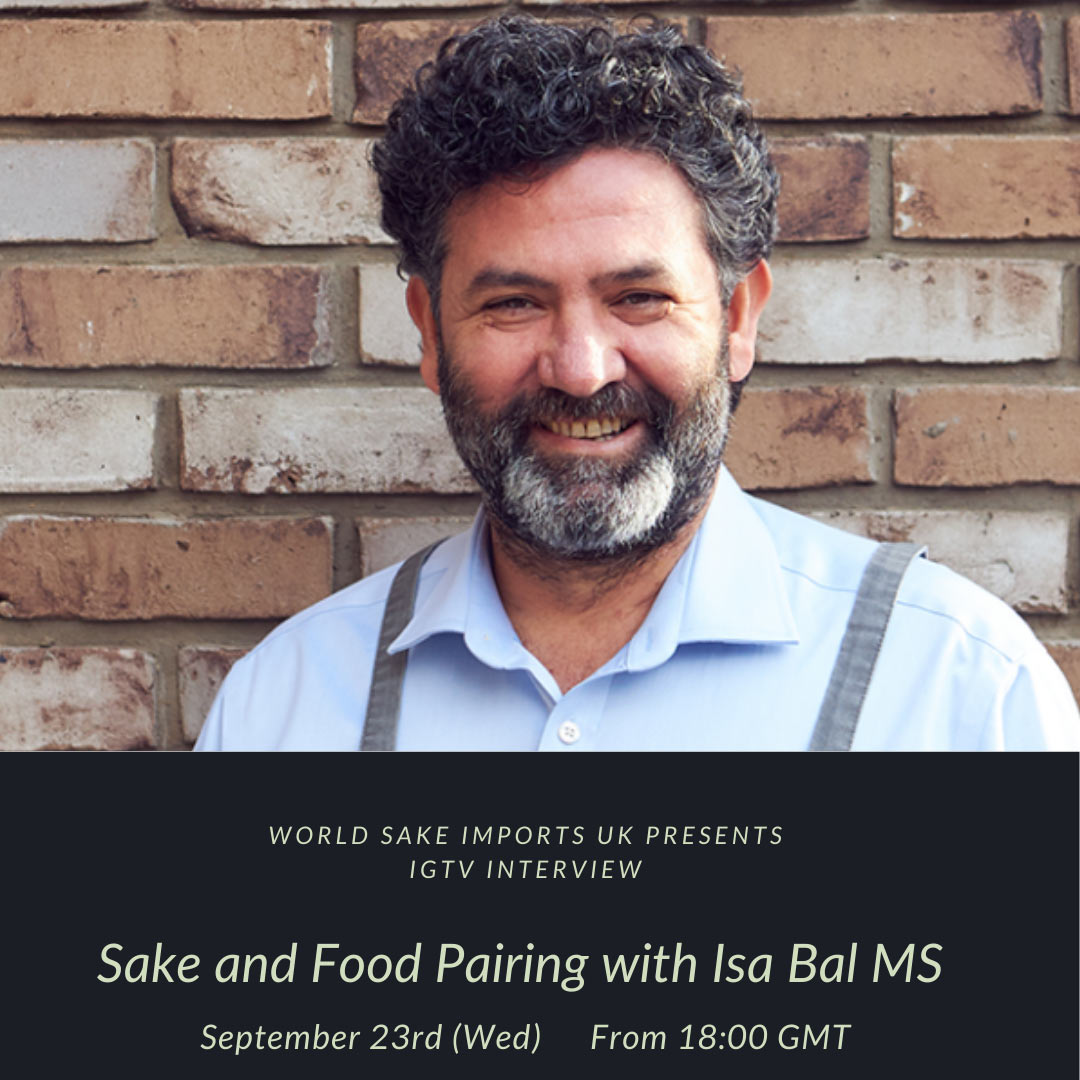 Wednesday, 23 September 2020